CPE Directorate & Centralised Distribution System (CDS)
---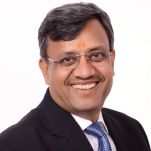 Convenor, CPE Directorate & Centralised Distribution System (CDS)
CA. Nihar Niranjan Jambusaria, Vice-President
Phone:
Mobile:
E-mail: jnihar@icai.in; vicepresident@icai.in;
Term of Reference of CPE Directorate
To adopt, execute and implement such measures using tools of learning, physical and virtual, as may provide sufficient opportunity to all Members of the Institute to (a) keep abreast of all current knowledge in their core areas of competence,(b) familiarize themselves with new and emergent subject areas related to Professional Development and (c) becoming aware of developments in related fields, (d) obtain Virtual CPE Hours for Structured and Unstructured CPE requirements.
To help members to meet the evolving expectations of the society as far as the technical and professional skills are concerned.
To monitor, supervise and establish a systematic process to ensure that the member shall meet the requirements of the CPE Statement.
To monitor, supervise and oversee the functioning of various POUs and their Compliance with Directions of the CPE Directorate/Council related to CPE and E-Learning Matter.
To provide CPE Credit to members for CPE learning including Physical, E-Learning and Virtual Mode.
To provide CPE Credit to members for participation at Conferences/Seminars and other educational programmes organized by any international professional accountancy bodies (registered with IFAC as full members as defined in CPE guidelines) and foreign Institutions signed MRA/MOU with ICAI.
To take decision to implement mandatory CPE hours, in physical & virtual mode, on relevant topics for members in a Calendar year/Block period on need basis.
To direct CPE POUs to organise mandatory CPE programmes/sessions on emerging professional topics on need basis to create awareness amongst members of Institute.
To take such policy decisions and administrative measures for implementing the clauses above as may be considered appropriate by the CPE Directorate.
Term of Reference of Publication Directorate
To monitor effectiveness of Central Distribution System (CDS)
To monitor and find ways and means to reduce Turn Around Time (TAT) in the complete cycle from Registration to the Course till delivery of the Study Material.
To consider inclusion of more and more saleable material through CDS portal apart from publications.
To monitor performance of various vendors engaged by the Office related to the activity of the Directorate through tender process.
To monitor and control stock availability position and dispose off obsolete stock.
No hard copy of member publications be sent to Regional Offices & Branches for sale. Only specimen copy be sent to them for display.
Directorate to ensure that all five Regional Offices and 164 branches have all member publications in soft form in one of their PCs.
To do effective marketing of CDS portal amongst Members & Students
Note : The Council, at its 382nd meeting held on 25th-26th March, 2019 and continued on 15th-16th April, 2019 decided to convert `Publication & Central Distribution Monitoring Group' into "Publication Directorate" and assigned the above functions to it.
Members
CA. Nihar Niranjan Jambusaria, Vice-President, ICAI & Convenor, CPE Directorate
CA. Aniket Sunil Talati, Deputy Convenor, CPE Directorate
CA. Atul Kumar Gupta, President, ICAI (Ex-officio member)
CA. Jay Chhaira
CA. Rajendra Kumar P
CA. Ranjeet Kumar Agarwal
CA. Prakash Sharma
CA. Kemisha Soni
CA. Pramod Jain
CA. Dayaniwas Sharma
CA. Sushil Kumar Goyal
Knowledge Sharing